Arabel Cutillar
Associate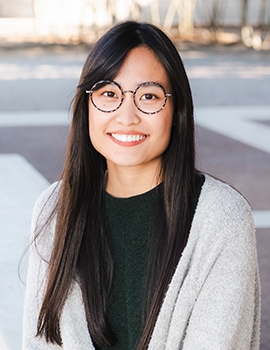 LinkedIn
Arabel Cutillar is proud to bring the latest in architectural know-how to the Cornerstone team. With a Master of Architecture in hand, she is ready to solve each client's most complex building puzzles and lay a strong foundation for their portfolios and reputations. Her outstanding public relations skills are matched only by her expertise in design graphics and BIM and 3D modeling.
Arabel's talents have already served her well, earning her the 2019 LiA PERSPECTIVAS FW Exhibitor & Jury Honor Award. She also spent three years as part of the American Institute of Architecture Students (UTA Chapter), forging strong connections with others in her field and broadening her knowledge of the architecture industry.
Outside of the office, Arabel enjoys watercolor painting and spending time with friends and family. When she's not painting, you can find her on walks and taking photos of her surroundings.