Brice Komatsu
Senior Project Manager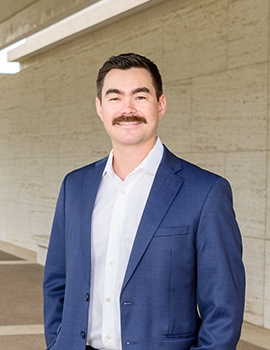 LinkedIn
Brice feels fortunate he is able to contribute to his hometown through his passion for architecture and construction. Brice has more than a decade of experience in municipal and education projects, working for some of the largest municipalities and school districts in the Metroplex. Since joining Cornerstone he's contributed to landmark projects, such as the Triune Centre, as well as a variety of other projects.
Brice specializes in providing personal attention to the owner, which is why he is often requested again and again by clients. He thrives on providing a high-level of customer service because he knows it results in a building a project all stakeholders can be proud of. He appreciates the opportunity to guide the client through the design process, to help their vision become a reality, but stay within project's scope.
Brice's career has spanned more than a decade and has allowed him the opportunity to touch many parts of the architecture and construction industry as a project engineer, a project manager and now a senior project manager. Through this experience Brice knows problem solving in the commercial construction world can be more grand and more technical. He also knows carefully examining the schedule and budget will help develop a strategy to overcome any challenge, and this is what makes Brice so successful. His recent project experience includes multifamily projects, a bar and music venue, a restaurant, and of course Cornerstone's upcoming flagship project, Triune Centre.
Brice received a Bachelor of Science in Business Administration from Auburn University.