Jessica Pipkin
Director of Architecture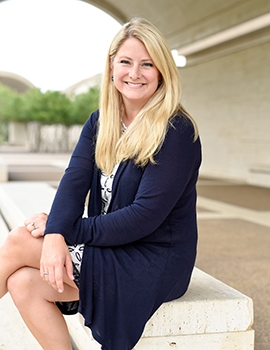 LinkedIn
With clients declaring that their dreams had been turned into reality, it's no wonder that people trust Jessica Pipkin with their landmark projects. She is known for her striking modern design savvy, excellent project management, and keen commercial investment budgeting proficiency. Her design skills are matched only by her dedication to the client experience, with project owners repeatedly turning to Jessica because she values people and communication above all. The result of this blended expertise is a bevy of beautiful commercial buildings—and clients who remained frustration-free during the development process.
Jessica's reputation for understanding and minimizing a project's financial risks and protecting construction investments precedes her. She translates this strength into her quality assurance and quality control role at Cornerstone. With a wide range of buildings and developments on her resume and a sharp eye for all segments of the commercial architecture space, Jessica contributes to the success of her clients, her teammates, and the communities they impact.
Jessica leads design teams on projects ranging from office, retail, and mixed-use to higher education, medical, multifamily, faith-based, and beyond. She embraces the variety of projects she is entrusted with and appreciates each challenge. Design conundrums are her specialty, and she always jumps at the opportunity to learn something new.
In 2017, Jessica's commitment and influence were highlighted when she was honored as one of Fort Worth Business Press' Forty Under Forty. Dedicated to her ongoing education, Jessica is a member of the Texas Society of Architects as well as the American Institute of Architects, where she is an active part of the Fort Worth Chapter. She gives back to the community through the Fort Worth Stock Show and Rodeo's Ladies on the Lamb, Aledo AdvoCats, and Brock Aledo United Methodist Church.