Nolan Bradshaw
President and Owner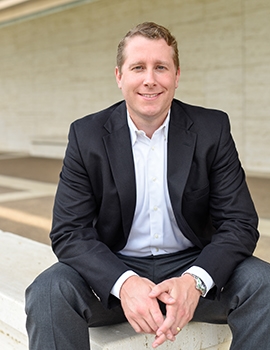 LinkedIn
With high-profile projects such as Triune, Edwards Ranch, and Viridian on his resume, Nolan Bradshaw's experience is equal parts familiar and distinguished. Nolan and his North Texas–based team have worked on a host of projects across the nation ranging from stand-alone restaurants to office parks spanning thousands of acres. The capability to work in this range speaks to the depth of Nolan's knowledge when it comes to developing commercial architecture space and reveals why he is a successful and award-winning architect.
Whether it is a 10,000-acre mixed-used development or a 65,000-square-foot office park, masterminding massive projects takes having a grand vision plus an eye for the small details—and Nolan has both. He specializes in the master planning, design, construction and real-estate finance of community, mixed-use, office, multi-family, institutional, retail, and industrial projects.
Nolan's dedication to his clients and crafting attractive, practical solutions results in projects causing a neighborhood's value to flourish. He is committed to improving the built environment through urban development and loves breathing life back into ghost-town historical districts, creating spaces where communities can thrive once again.
Nolan's commitment to making the world a better, more harmonious place doesn't end at the office. The Fort Worth City Manager appointed him to the Development Advisory Board, where he aids City staff on municipal development challenges. Nolan also serves his city as Chairman of the Governmental Affairs Committee with AIA Fort Worth as well as participating in the Real Estate Council of Greater Fort Worth's Committee for Public Affairs. In addition, he joined the Texas Society of Architects' Government Affairs Steering Committee (GAScom), a group that sets the Society's state legislative agenda. He shares his time with the All Saints Alumni Association and the Texas Tech Alumni Association and finds extra joy through volunteering for various programs with his faith community, Christ Chapel Bible Church of Forth Worth.