Ryan McGuire
Director of Architecture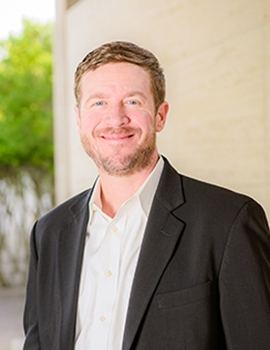 LinkedIn
Ryan McGuire, AIA, CSI, CDT, believes that each project he takes on is another opportunity for greatness and community improvement. He strives to make each architectural undertaking more outstanding than the last, always adding to the list of benefits he can offer clients and project owners. His extensive resume includes work on government and commercial buildings as well as schools and residential developments.
Ryan has been dedicated to his craft since his high school years, getting his start as a draftsman in San Angelo, Texas. He continued to enhance his skills while studying architecture at Texas Tech University, where he later became a graduate lecturer for the College of Architecture. Since then, he has been a key part of several stellar design and planning teams across the state of Texas, going on to win several awards for his renovation work on historic buildings in Fort Worth.
Outside of the office, Ryan combines his love of golf with his love of community building, serving as a volunteer lead coach for First Tee – Fort Worth, teaching young people the finer points of the game as well as essential life skills such as leadership, managing conflict, and planning for the future.