Sarah Krstich
Project Coordinator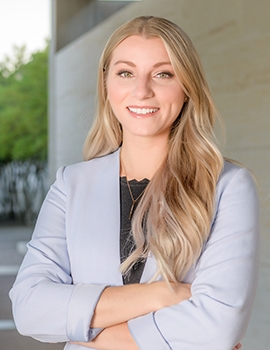 LinkedIn
Sarah Krstich brings brilliance to each project she coordinates. Backed by over a decade of client-centric care and leadership roles, she works to ensure that no aspect of a Cornerstone project goes overlooked. She is no stranger to fast-paced environments and high-volume requests—in fact, she thrives in precisely these situations.
Equal parts passionate and diligent, Sarah sees each project through from the initial phone call or email to the final signature on the last dotted line. She deftly prioritizes and executes tasks according to assessed needs, resolving any issues professionally and promptly. Clients appreciate her ability to keep an eye on the big picture while simultaneously managing the everyday to-dos.
Accountability and awareness are two of Sarah's specialties. She is keen on building rapport and earning clients' trust, allowing her to maintain open communication about any portion of a given project. She caters to concerns and tirelessly searches out answers, adapting quickly to new situations. Sarah's critical and creative thinking serve Cornerstone's clients well.
Sarah is deeply connected to her community and loves giving back, especially serving in the children's ministry at her church, where she also volunteers with various outreaches.