Scott Chapman
Director of Construction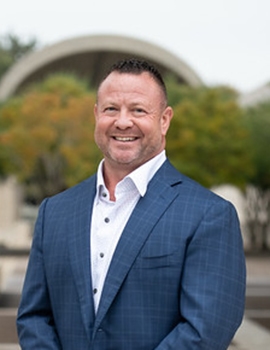 LinkedIn
Scott Chapman is no stranger to the construction industry, large projects, or providing excellent customer service. He thrives on meeting deadlines and accomplishing goals with the end user in mind. Boasting more than two decades working on commercial, municipal, financial, retail, higher-education, aviation, and private projects, Scott fits perfectly into Cornerstone's experience-driven culture. He is the critical intersection where design, construction, and all the moving parts in between meet.
Scott believes that person-focused service should come first, which is why having a myriad of repeat clients is one of his professional goals. His extensive firsthand knowledge of various building types makes him a valuable asset to any project owner. With Scott on board, clients find that he reduces frustrations in the field and that his work results in reliable, attractive structures.
Scott has held many roles over the course of his construction career: project manager, lead cost estimator, general manager, client manager, and business development manager. This robust history helps him anticipate challenges and advise his team and clients regarding practical construction matters. When he is involved in the architectural, development, and value engineering side of a project, Scott's understanding of how a design element translates from paper to the built environment helps him keep projects on schedule and within budget.
When he's not serving clients, Scott enjoys being an active part of his community. He is a Fort Worth International Rotary Club member, a Fort Worth Scottish Rite 32° KCCH, and a Past Master of the Arlington Masonic Lodge #438 (1998–1999). He encourages wildlife conservation and education as a member of the Dallas Safari Club and engages in honest conversations about faith through Search Ministries. Scott also likes getting out on the green and playing a solid round of golf whenever he can.