Cornerstone Selected as Local Architect for AIA Homes Tour 2015
Published On January 21, 2015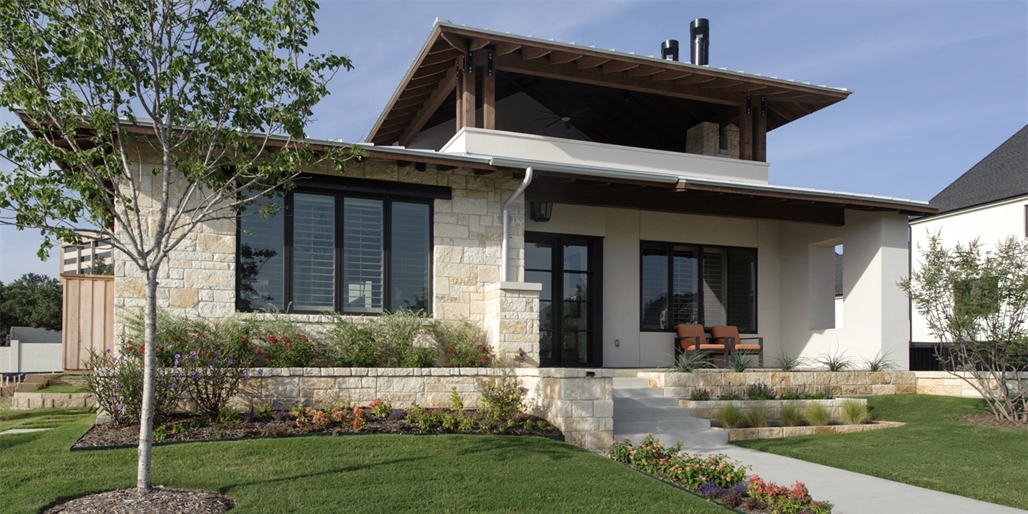 Cornerstone Design Build is honored to have been selected as one of six local architects for the fourth annual Fort Worth Chapter of the American Institute of Architects Homes Tour 2015. A highly anticipated event, the Homes Tour showcases outstanding residential architecture in Fort Worth designed by local architects.
Upon undergoing a competitive selection process, Cornerstone's 3928 Bishops Flower Road residence was selected as a featured home. The residence is one of the striking single-family homes located within the idyllic Riverhills neighborhood in southwest Fort Worth.
Performing as architect and project manager, Cornerstone Design Build designed the open-concept, two-story residence in the Texas Vernacular style, exhibiting materials such as native limestone, Douglas Fir, steel accents and stucco. The residence was conscientiously crafted to respond to the topography of the site and displays regional architectural elements that make the home stand the test of time. The landscape design demonstrates the sustainable use and conservation of native wildflowers, plants and landscapes.
The Bishops Flower residence will be one of the six homes open to the public during the AIA Fort Worth Homes Tour Weekend set for April 25-26, 2015. Tickets will soon become available for purchase, with proceeds supporting the AIA Center for Architecture in Fort Worth and it's varying programs.
For more information about the AIA Fort Worth Homes Tour, visit: http://aiafw.org